"A well regulated Militia, being necessary to the security of a free State, the right of the people to keep and bear Arms, shall not be infringed."
2013 10th Annual Machine Gun Shoot videos still for sale!
PRICE REDUCED TO JUST $10.00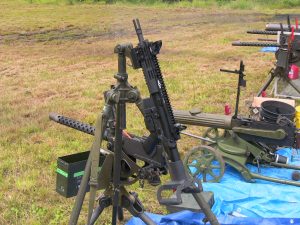 GMBSC members and volunteers hold a yearly shooting event that is second to none in the area. This event is the celebration of our independence and our freedom to exercise the 2nd Amendment. The shoot is two days in which many participants come from all over New England and as far away as California. Every person is welcome to come and spectate this annual event. Click Here for more information and to register.